We look at your business with an open mind. Versatility and an open mind are in our DNA. We are not afraid to experiment or innovate.
Welcome to CSP Zeebrugge. The Port of Zeebrugge offers direct access to the European market, the continent with the highest population density. Located directly at the open sea, CSP Zeebrugge is very close to the main shipping routes in North Western Europe and can cater to the largest container vessels in the world. First class intermodal connections, including rail and access to the national and European highway systems, are available.
The Zeebrugge facility benefits from no marine and land based congestion, which improves the service quality significantly. It is a coastal port with excellent hub capabilities to the UK, Ireland, Scandinavia and the Baltic region. CSP Zeebrugge is a state-of-the-art common-user terminal with 7 super post-panamax ZPMC gantry cranes.
7 super post-panamax
ZPMC gantry cranes
More than 2.340 meters railtracks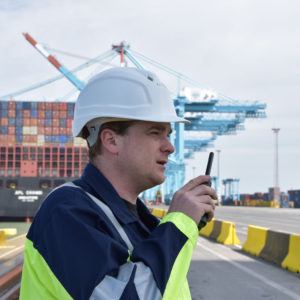 Jobs
At CSP Zeebrugge we are looking for people who are open to continuous learning. Not only through classroom trainings, but also through training on the job and by learning from colleagues and interacting with other teams.