We offer a wide range of specialized services that add value to the supply chain of your end customers.
Warehousing & Cross-docking
We can offer long term storage and cross-docking activities, both indoor as outdoor. For indoor activities we have 2 warehouses covering a total area of 40.000 m² and uniquely located on our terminal, next to the waterfront quaysite, onsite railhead and easy access to public roads.
This allows us to offer you a
very flexible "just in time" delivery  & crossdocking;
optimized first/last mile distribution, and
optimized utilization of Container equipment on the deep sea quay.
Based on your specific demand we can provide customs bonded storage, customs documentation on import or export and organize the last mile.
We can function as your pre- or post-carriage control tower.
For more information, please contact zeebrugge.marketing@cspterminals.com
Breakbulk
CSP Zeebrugge Terminal can offer multiple breakbulk solutions. Please find further information below or contact zeebrugge.breakbulk@cspterminals.com
Within the ISPS area and integrated with our quay side operations.
Shackles, ropes & wires to accommodate all maximum weights
Maximum cargo dimensions: length or width 50m (c = 25m) x 18,62m (a)
cargo can be rotated in the back reach and on the boom to fit between the legs of the gantry cranes
On demand quotations to ensure correct pricing
Qualified staff

Calculate lifts & setups
Calculate lashing on board or on flat
Execute the lifts safe & secure

On demand mobile cranes + 100 ton SWL can be sourced
Lifting ex barge or from water direct possible
Specialized equipment:

Reach stacker SWL 42 ton
Forklifts up to 30 ton
Cargo hook SWL 100 ton
RAM spreader SWL 60 ton
Mecano cargo beam SWL 90 ton – length adjustable from 3m to 14m
Cargo beams 7m SWL 50 ton
Download our Breakbulk & CFS procedure for more information.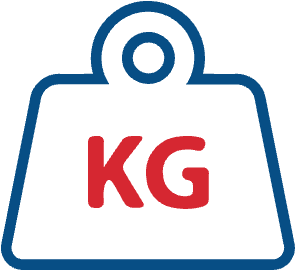 Container weighing
CSP Zeebrugge is set to record and process the new Verified Gross Mass (VGM) regulation. We continue to invest in state-of-the-art infrastructure to offer an efficient weighing solution at our terminal.
Fast, easy and low cost container weighing solution
No delay to your supply chain
Highly accurate and compliant weight verification and administration
Complying by SOLAS regulations
For more information, please contact zeebrugge.weighing@cspterminals.com.
Reefers services
CSP Zeebrugge is well equipped to handle refrigerated containers and temperature sensitive cargo. We offer reefer quality control, monitoring, cleaning and repair services with 780 plugins for PTI services. Our inspection (PTI) includes ensuring the correct functioning of the cooling unit, temperature control and recording devices, checking the container for structural damage, and ensuring that the container is clean and ready in all respect to receive cargo.
CSP Zeebrugge is a certified service provider of the 4 major reefer part manufacturers (Carrier, Thermoking, Daikin and Stacool). As official service provider, we can claim warranties for our customers and have access to additional support and service from the manufacturer.
For more information, please contact zeebrugge.reefer@cspterminals.com.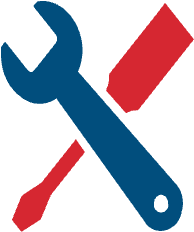 Container repair
Our terminal offers an extensive damage control and repair service, including refurbishing and cleaning of both dry containers and reefer containers.
At our fully equipped repair center our experienced CSP team repairs all container damage.
For more information, please contact zeebrugge.emr@cspterminals.com.